People buying a new bike for the first time are often shocked to learn that a lot of bicycles do not come with a kickstand. If you are a commuter, cruiser, or even long-distance bike tourist you are going to make frequent stops along the way. There is not always a good place nearby to lay your bike, besides the ground, which can easily cause scratches.
AtranVelo offers a broad range of kickstands designed for everyone from entry-level riders to cycle connoisseurs. Developed in cooperation with The Swedish Foundry Association, our steel and aluminum kickstands are made to keep your bike standing upright for years. But which kickstand should you choose?
Double-Leg VS Single-Leg Kickstands
Single-leg kickstands are enough for most of us – road bikes, mountain bikes, and daily commuting bikes will be easily held up by a single-leg kickstand.
If you ride a heavy bike tough, loaded touring, delivery, cargo, electric, or motorized, you will likely need a stronger double-leg kickstand.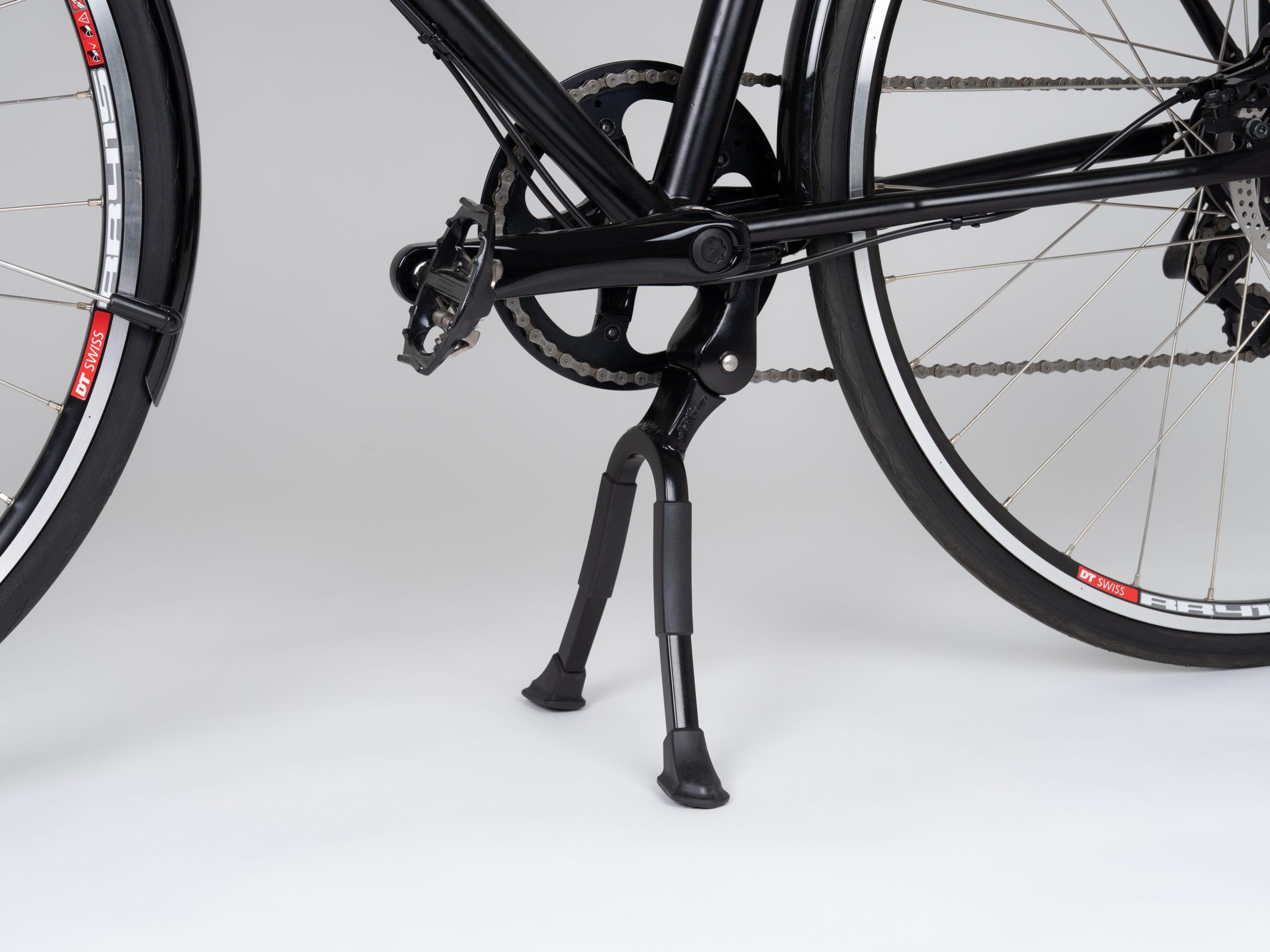 These single-legged kickstands are mounted on the chainstay near the center of the rear wheel.
Pros
They provide stability for bikes with heavier rear loads.
It is easier to do repairs on your bike compared to center mount kickstands.
Cons
They are not as strong as center kickstands.
Pay attention to their weight limits as they can bend.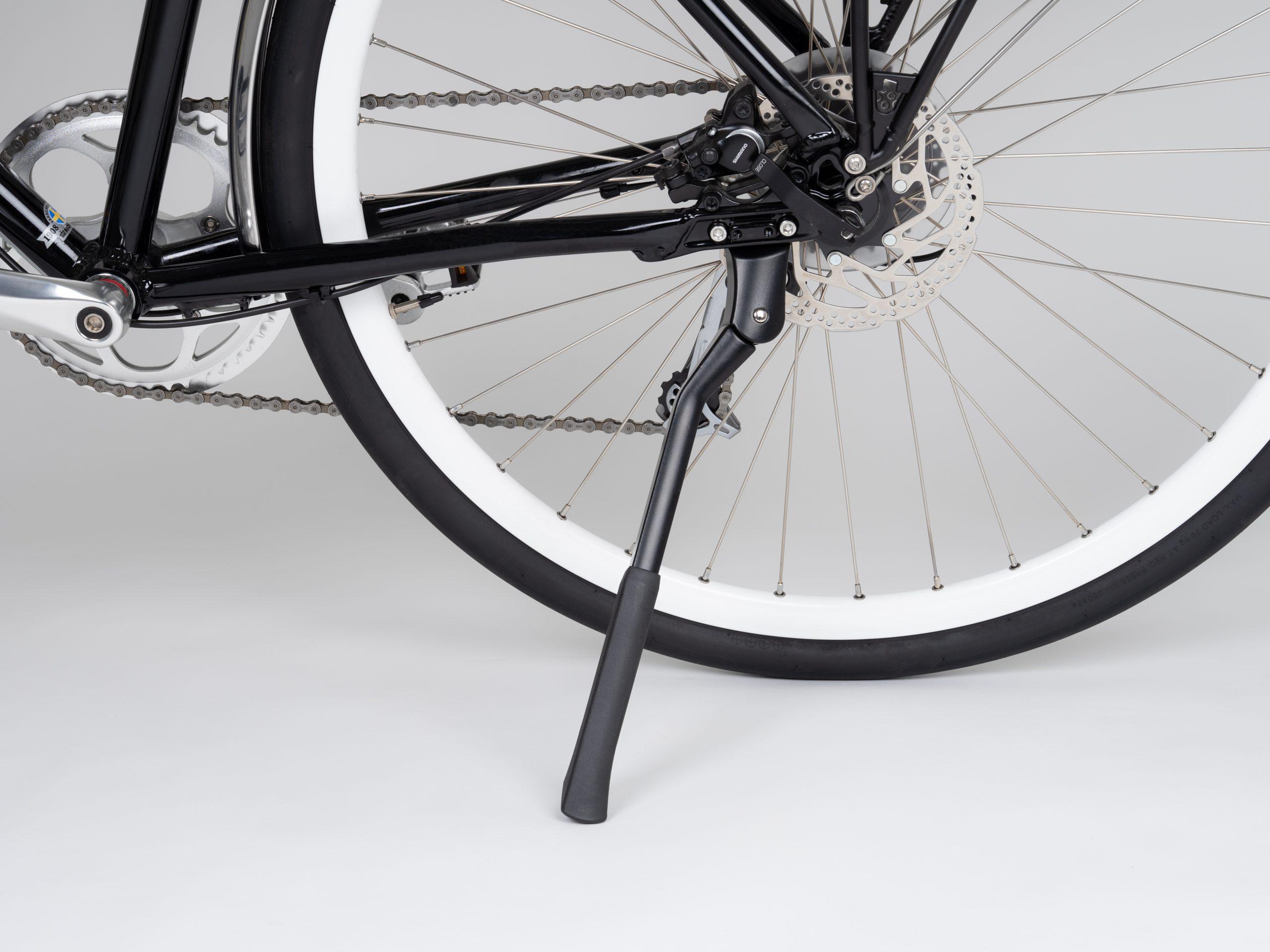 These kickstands are mounted on the chainstay near the pedals and require a mounting plate. You can attach one without a mounting plate, but you need to be very careful as you can damage the chainstay if you screw the bolts too tight.
Center mount kickstands come in a single leg and a double leg option. Some bike tourers prefer the double leg option as it spreads the weight on the bike evenly and is more stable. Others say that the single leg is better for heavier rear loads, and the double leg is better for "bike-packers" with heavier front loads.
Pros
They are usually stronger than the rear-mounted kickstands.
They spread the weight on the bike evenly.
Cons
It is harder to do repairs on your bike as they block the pedals from rotating.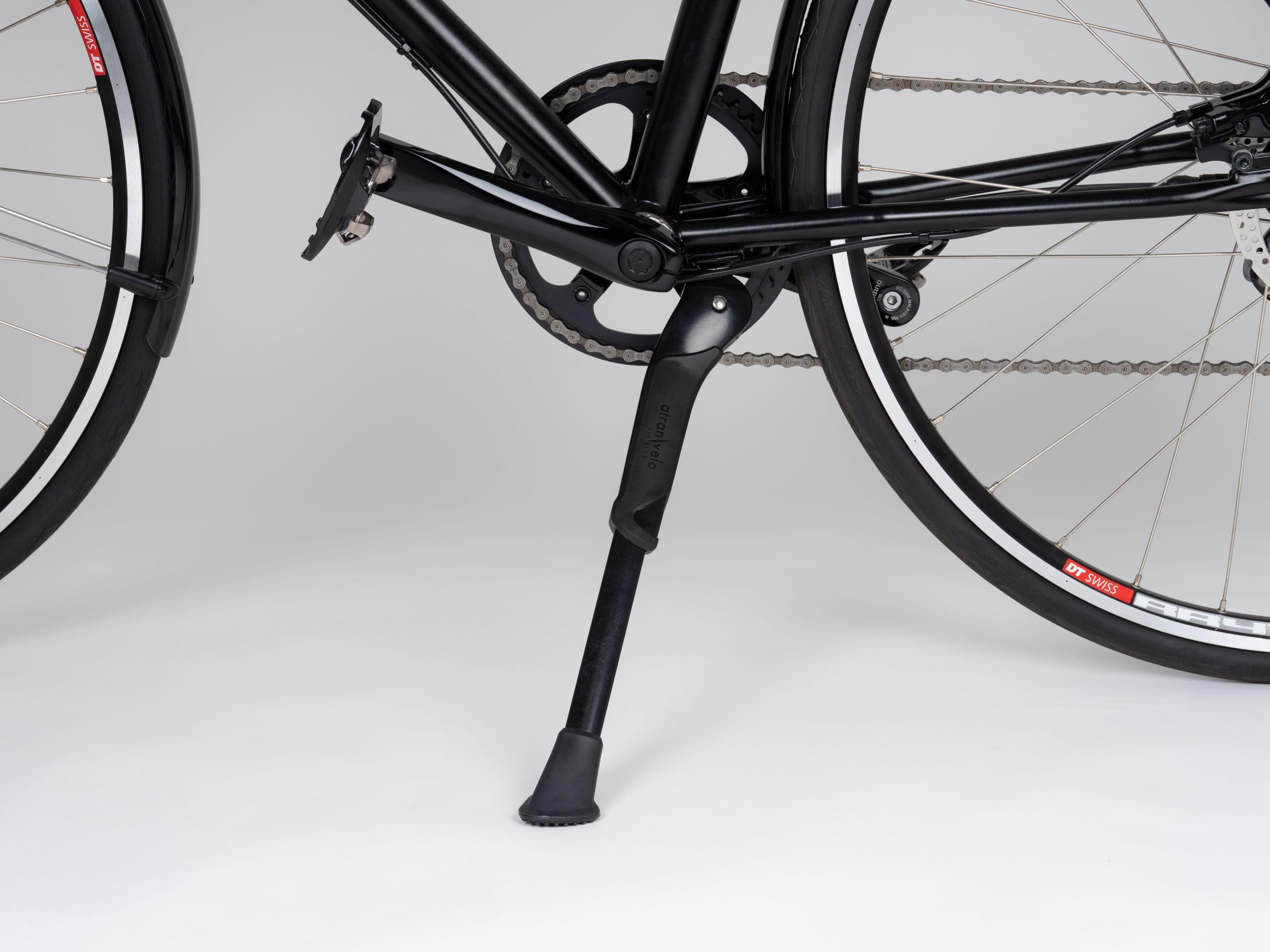 Please reach out to your local bike shop if you are unsure about which kickstand is right for you.