We have been designing and manufacturing components for the bicycle industry since 1937. With over 80 years in the business, we have gained lots of valuable experience, know-how, and insight that we bring to work every day.
Our driving force has, and always will be, to help people use their bikes more. Whether for their daily commute, weekend trips with the family, hikes with friends, or bikepacking adventures with one's partner, we want to make biking the number one choice.
Being based in Falkenberg, a small coastal town in the south of Sweden, we have to make products that can endure harsh weather conditions. We believe in making products that last, so instead of following fast fashion trends and compromising quality for profit, we focus on timeless design, function, and durability. The same mindset extends to how we do business, often opting to build strong relationships with customers and manufacturers over short-term gains.
For years, we have worked closely with several of Europe's leading bicycle manufacturers to develop new products. Thanks to our in-house design team and close relationship with manufacturers, we can offer great flexibility and customize products, order placements, and delivery times to customers' needs.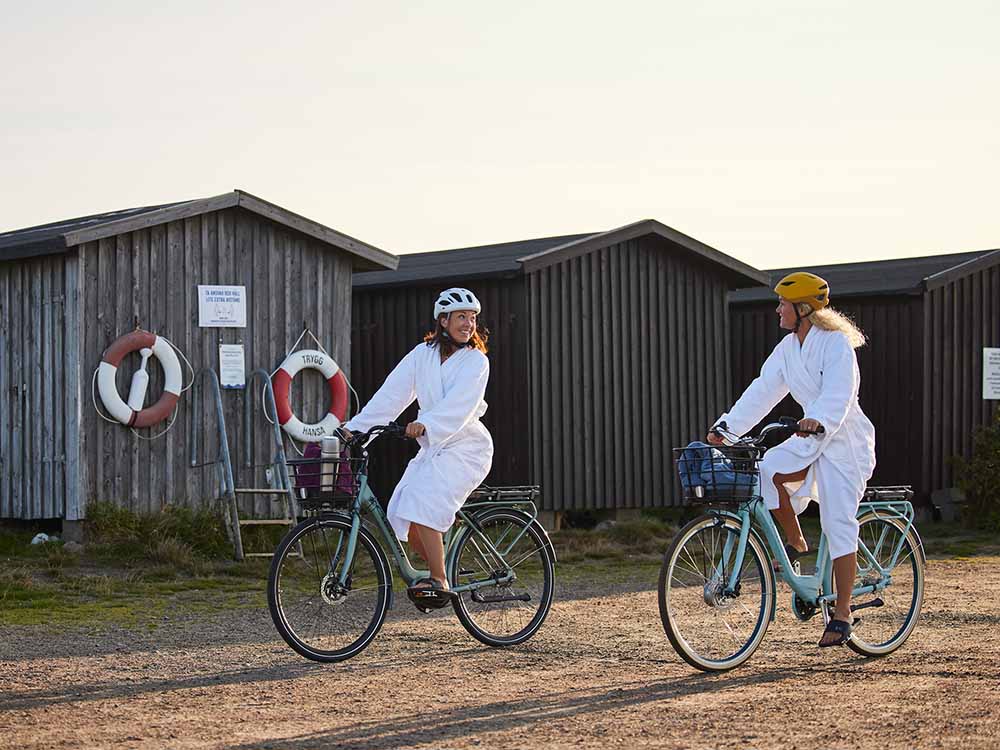 1937
Falkenbergs Sadelfabrik AB (Falkenbergs Saddle Factory) is founded by John Alfred Torstensson, Axel Ragnar Torstenson, and Ingvar Skogh, all from Falkenberg. The company also consists of engineer Ove Strömberg, treasurer Carl Otto Ivan Strömberg, and Eric Pedersen. Capital stock was 47 600 SEK (Adjusted for inflation: 1 435.000 SEK in 2019).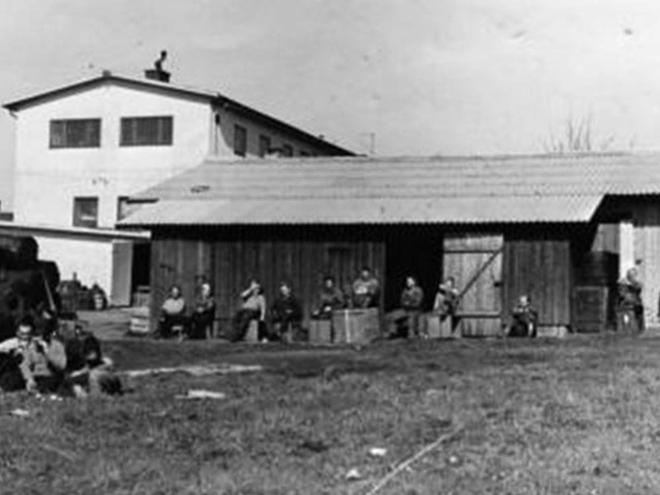 1940s
Mr. Thorell takes over as CEO and renames the company Ätranverken AB. The utility division is headed by Paul Harms, who moved from Germany and took over responsibility for development and maintenance. Ätranverken AB's most popular product is a classic bike saddle.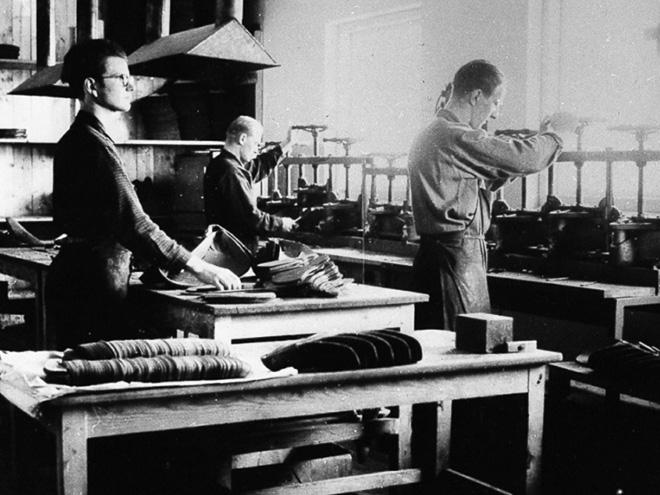 1950s
Ätranverken becomes a subsidiary of Värnamo Gummifabrik, which is owned by Swedish bike company Monark. Saddle manufacturing is still the top priority, but production also includes camping tables, tents, light fixtures, and much more. Between 1955-56, the company grows so much that they had to move into bigger premises.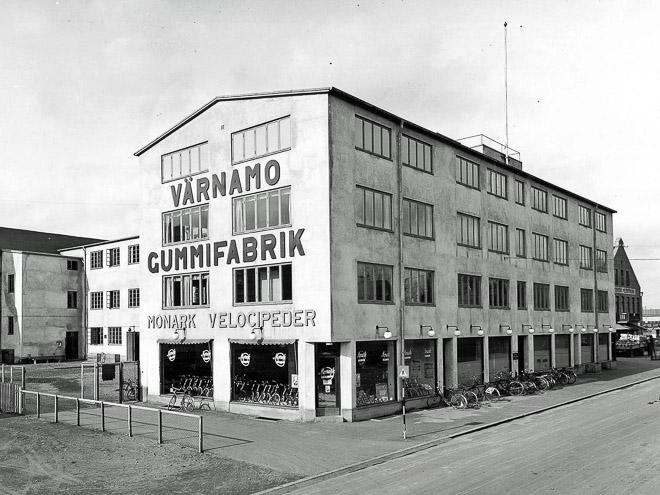 1960s
Evald Bengtsson is appointed CEO. Ätranverken does its own surface treatment, such as copper, nickel, and chrome plating for all its products.
1970s
Holmberg Business Group, headed by Dick Holmberg, buys Ätranverken and acquires three additional industrial buildings.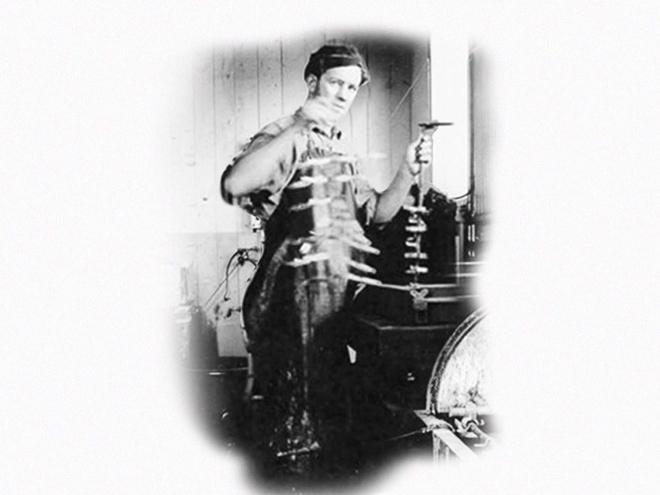 1980
Sune Nilsson joins Ätranverken as CEO. As the company expands, it acquires Segerströms AB. Luggage carriers replace bike saddles as the most popular product.
1989
Ätranverken moves into its new premises on Vinbergs Hed.
1992
Sune Nilsson and Alf Gustavsson buy Ätranverken. Two years later, the production of luggage carriers reaches an all-time high, selling more than 1 000 000 units per year.
1998
Expanda buys the company through its subsidiary RMAN. Johan Gladh is appointed CEO.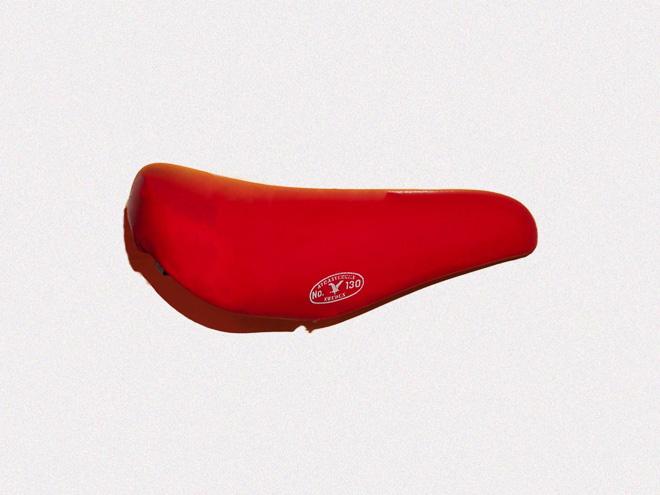 2000
Ätranverken rebrands itself as Atran AB and separates into three branches: bike parts, shopping carts, and subcontracting. Atran registers the trademark "AtranVelo" for their bike products.
2005
The owners decide to close down Atran AB.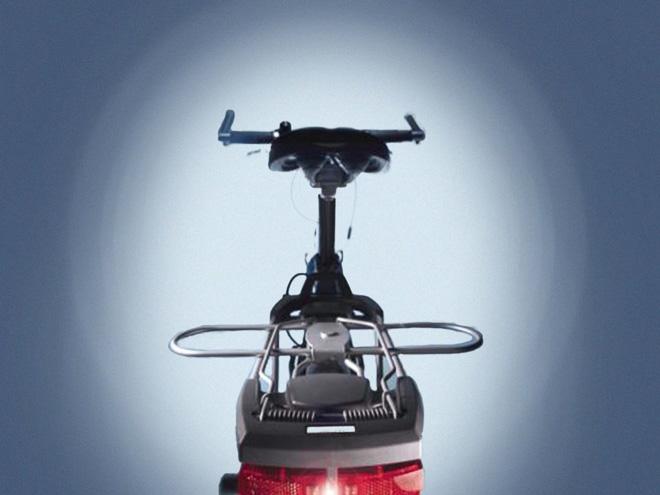 2006
With over 30 years of experience in the bicycle industry between the three of them, Ulf Pentéus, Roger Pettersson, and Krister Lindén buy the AtranVelo brand to form a new company. Much of the production moves back from Poland to Sweden, and they establish connections with new partners in China. Focus gradually shifts from carriers to kickstands.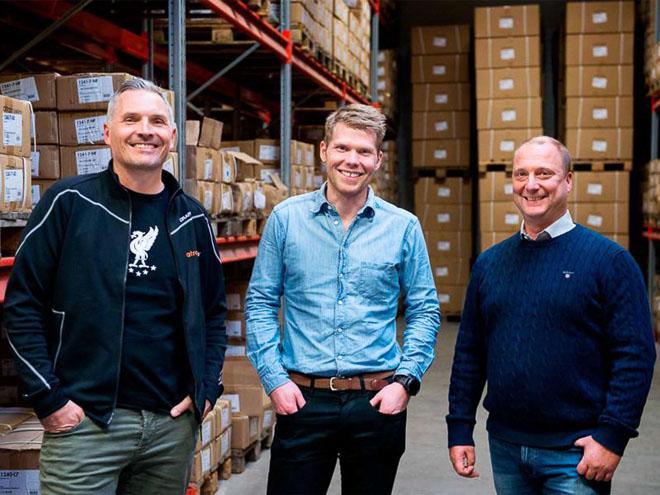 2008
We receive the Eurobike Award for our sporty and easily mounted carrier, Elite. AtranVelo is now a complete supplier of industry-leading kickstands. In collaboration with leading bike company Cannondale, AtranVelo makes its first customer-specific kickstands. Despite the economic crisis in the world, products fly off the shelves.
2010
A range of durable aluminum bike pumps launches, and with it, four new subgroups for all of our products: Adventure, Urban, Street, and Classic.
2016
AtranVeloSystem (AVS) launches and a few clients at the Eurobike exhibition in Friedrichshafen, Germany, get a first look. They love it, and AVS becomes the talk of the town in the bike industry.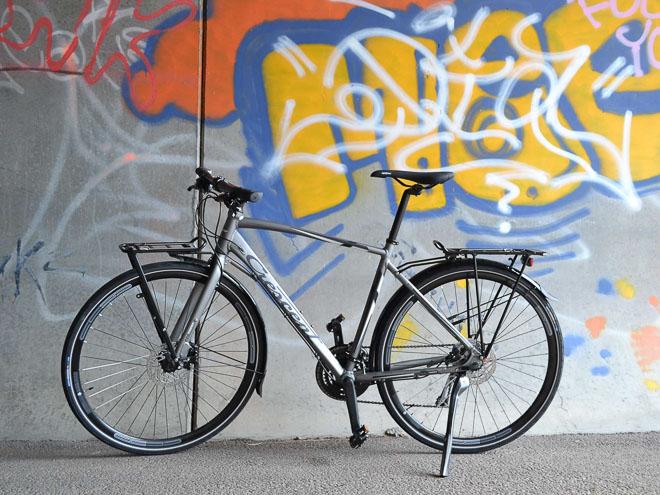 January 2018
AtranVelo moves into its current headquarter in Falkenberg. Putting the warehouse, testing facility, quality control, product development, and sales under one roof enables further expansion.
April 2018
AtranVelo receives the prestigious Red Dot Award for AVS.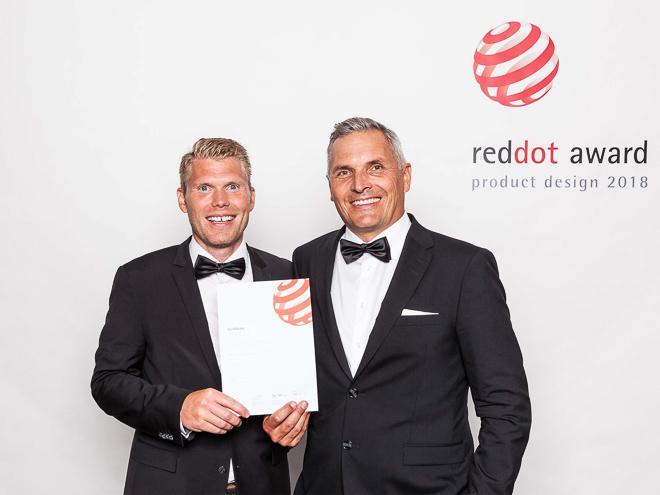 Innovation in Design & Function
Instead of following fast fashion trends and compromising quality for profit, we focus on timeless design, function, innovation, and durability.
Embracing reliability as a core value is easy. Living it requires constant work. To us, reliability means dependability, loyalty, trustworthiness, and authenticity, which we always strive to achieve.
We work closely with our customers to build strong relationships based on trust and loyalty.
We want to be a leading example in our industry, so we hold ourselves accountable and always act in the best interests of our customers, our team, our environment, and our community.
Unfortunately, no. We do not have our own online store, but most well-assorted dealers carry our products. Check if we have a distributor in your region and if they, in turn, supply your local bike store.
Contact the store where you purchased the product (do not forget your receipt). The retailer deals with the claim and contacts our customer support.
If you cannot find your current carrier on our website, it is either an outdated product, a custom-built model, or it can only be bought by the bicycle manufacturer (OEM). Please contact the store where you purchased your bike or the bicycle brand directly.
If you have a traditional carrier without AVS you can get a NEWRACK Interface to attach any AVS accessory to your bicycle.
TRIPLE X takes full advantage of our modular accessories and allows you to attach, match, mix, and switch bike accessories more freely. You can slide on one or two side panniers and pop on a top bag or stylish basket.
We have a network of distributors and dealers around Europe. Go to Where to Buy and see if we are represented in your region by any of our major distributors. They, in turn, supply local bike stores across their respective region. 
We are constantly growing and expanding, but if no bike dealer close by holds AtranVelo products, you can either see if you can get it online from one of our distributors or ask your local bike shop to get in touch with us.
You can download product images on their respective product pages by either clicking the "Download" button or right-clicking on the image itself.
If you need access to all our photos, please contact us and we will send you a download link.